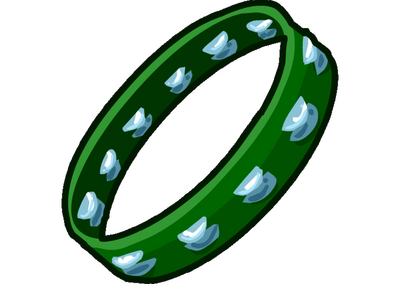 The Tambourine is a members item found in the Music Catalog in the Back Stage. It was available during the Music Jam 2010 starting July 15.
It first appeared in the The Club Penguin Times.
A penguin was seen on Club Penguin wearing the Tambourine before it came out. Although, two reasonable explanations are that he could have been a hacker or a tester.
There is an identical Tambourine pin.
It is the cheapest instrument.
It costs 100 coins.
The item is 5065.